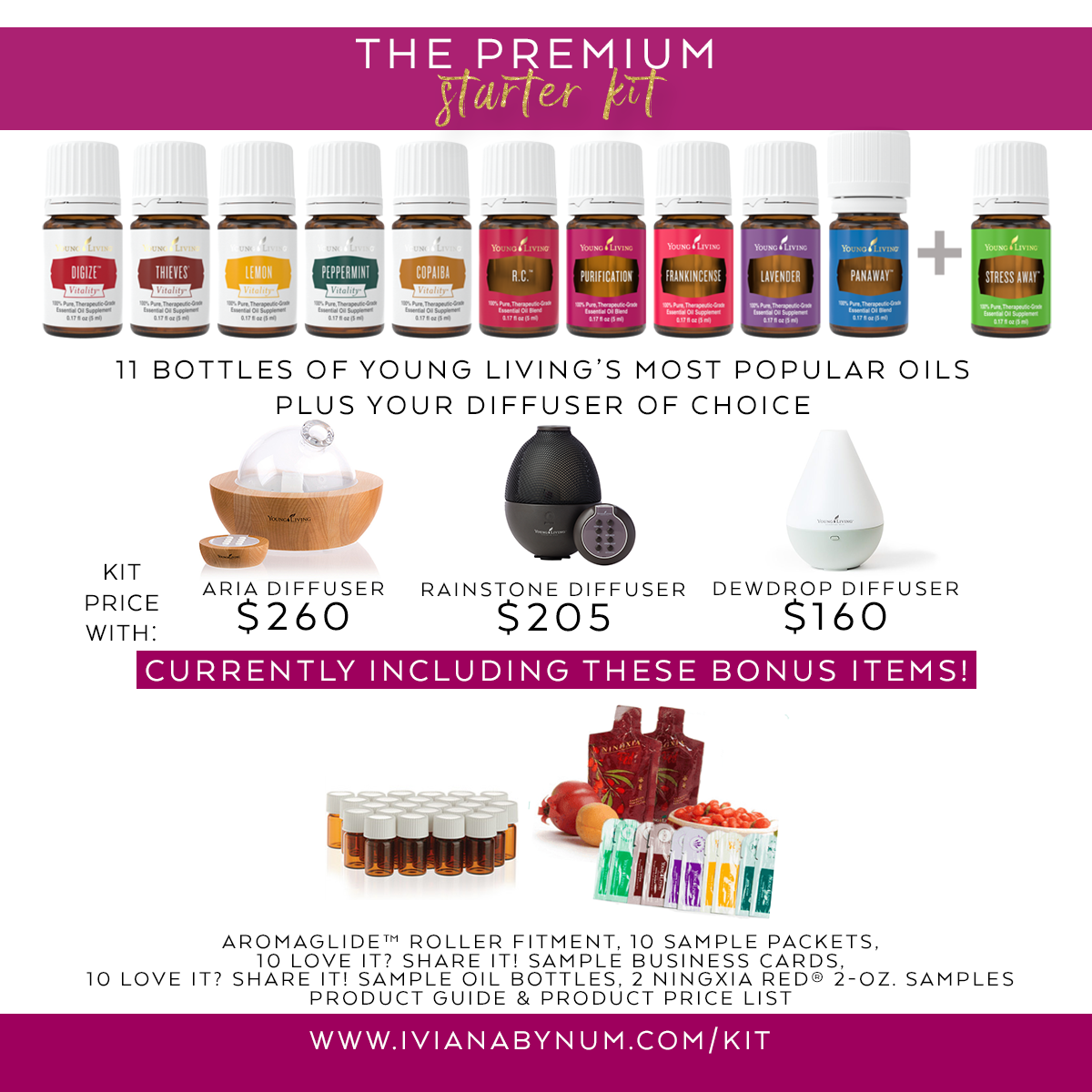 Click HERE to Order 
Are you ready to jump into the exciting world of essential oils?
Ordering is easy and we are here to help!
Young Living offers two options for ordering product either as a wholesale member or a retail customer. What's the difference?  The wonderful 24% discount, that's what! While you can order all of Young Living's products as a retail customer, you will be paying retail pricing.  As a wholesale member, you will be able to purchase product at a 24% discount off the retail cost.  Who doesn't love paying less for the same goods, right? If you love your oils and order them often (which we know you will), having that discount can really add up! In order to become a wholesale member, you will need to purchase a Premium Starter Kit. The good news here is that this is the route I ALWAYS recommend to anyone new to essential oils (and the way I got started) because it is a fantastic value and provides you with a variety of the most common oils to start with!  

Young Living also recently released their Premium Starter Kit featuring your choice of the Dewdrop, Rainstone or the Aria Diffuser (see costs in above image). They even have these kits available in Spanish or international versions! Purchasing the Premium Starter Kit automatically enrolls you as a wholesale member and allows you to purchase all future product at the wholesale cost (kinda like Costco with no membership fee).  Don't worry, though – Young Living isn't like other companies.  You won't be locked into any other purchases by enrolling as a wholesale member, but you will be able to enjoy the wholesale discount on any future orders!​
Click HERE to Order
or HERE for a short step-by-step video on how to place your first order.
STARTER KIT INCLUDES:
Your Diffuser of choice (Dewdrop Diffuser, Raindrop Diffuser, or Aria Diffuser)
Premium Essential Oils Collection;

Lavender 5-ml
Peppermint 5-ml
Lemon 5-ml
Copaiba 5-ml
Frankincense 5-ml
Thieves® 5-ml
Purification® 5-ml
R.C.™ 5-ml
DiGize™ 5-ml
PanAway® 5-ml
Stress Away™ 5-ml

AromaGlide™ Roller Fitment
10 Sample Packets
10 Love It? Share It! Sample Business Cards
10 Love It? Share It! Sample Oil Bottles
2 NingXia Red® 2-oz. samples
Product Guide and Product Price List
Click HERE to Order