ABOUT IVIANA BYNUM
Iviana Bynum is inspiring others to overcome emotional blocks that are keeping them from knowing their purpose, thinking freely, releasing negative emotional patterns, realizing their goals, living in doubt & procrastination, and building confidence. She's teaching others how to experience more freedom and live their very own Life Unchained.
Hey lovely!
I'm Iviana (EE-vee-AH-nuh, in case you wondered), and I'm here to show you how to find true freedom by releasing the blocks keeping you from moving forward. Those blocks are found in trapped emotions and the memories attached to them. Yup, that's right. It's time to learn how to deal with your emotions. Before your eyes start to glaze over, let me tell you some more.
It can be done in a step by step process. And it can all be done from the comfort of your own home.
I've tried a laundry list of different solutions that claimed to be the end all be all. But I had to find the one for me. The methods that were practical, doable, and I didn't have to depend on someone to guide me through for the rest of my life.
I'm going to teach you how to take control of your own emotions. I'm also going to show you how to apply these methods quickly, right at home. I'm going to give you options and you get to pick what you want to work on first.
It may seem impossible for you right now. I bet I can imagine where you're at. Because your life is currently "in chains":
You're in a constant state of roller coaster emotions.
You feel like you're going to pop at any moment.
If one more thing goes wrong, you think you may burst.
You've tried everything to get rid of anxiety but nothing seems to work.
You know there has to be more to this life but you just can't figure out what your purpose is.
You're affected by what other people think of you (though you may not confess it).
You want to experience more joy in life but can't figure out why you keep ending up like this.
You can't seem to stick to anything and have a hard time following through.
You want to feel more confident but you just don't (even if you look that way outwardly).
You simply feel discouraged about where your life has ended up.
Well my love, I can honestly say that I know where you're coming from. I have felt all of those ways throughout the course of my life and now I can honestly say, I'm over it! It wasn't easy nor did it happen over night, but I've figured out how to live my Life Unchained.

AROMA FREEDOM
Iviana is a Certified Aroma Freedom Technique Practitioner and will teach you how it can change your life. It's a new method of using essential oils, combined with specific focusing exercises, to identify and release the negative thoughts, feelings, and memories that block a person from realizing their dreams and intentions. Why does someone typically go to traditional therapy? Because they're blocked- having a career problem, relationship problem, emotional problem, something that is keeping them from where they'd like to be. The Aroma Freedom Technique is a new method to release those blocks once and for all. Once being guided through it a few times by Iviana, you're able to do it on your own and take control of realizing your own dreams and intentions!
ARTICLES
Iviana has been writing for decades, from the moment she learned how to put words to paper. Her words beg you to question your mindset, realize the abilities that you have, and encourage you to be a person you could have never imagined on your own. She's also an aspiring poet and uses poetry to deliver messages of hope, deep thought, and resolve. Through her articles, you'll learn more about how to deal with your emotions, how to find yourself on a deeper level, and encourage you to live a Life Unchained. She also teaches on the wellness project that she's most passionate about, emotional wellness through essential oils.
Podcasts
The Life Unchained Podcast not only takes you through Iviana's journey of healing, but it helps you see where she found her strength from a young age. You'll be able to see for yourself, how you can also realize your very own life of freedom and self actualization. From her very first season, "In the Beginning", you'll learn how to rewrite your story, and begin your very own quest to personal healing and emotional wellness. A concept that Iviana believes is the one of the most important for individuals to take control of to live a life without regret, moving past pain, and into a life of purpose.
IT'S TIME FOR YOU TO BREAK THE CHAINS
It took me almost a decade to find a message to my purpose and here I am, finally bringing it to you. And now I know why it took me so long. It was because all of the pieces had to come together in my life and I had to figure out which were the best tools that I could pass onto you.
I've now taken over a dozen courses, been to a handful of therapists, coaches, and healers, and I've hand-selected the best tools and practices to help you live your very own life unchained.
As you can see my life is completely centered around health and wellness through essential oils. Let's go on this journey together to live a life of freedom, peace, and purpose!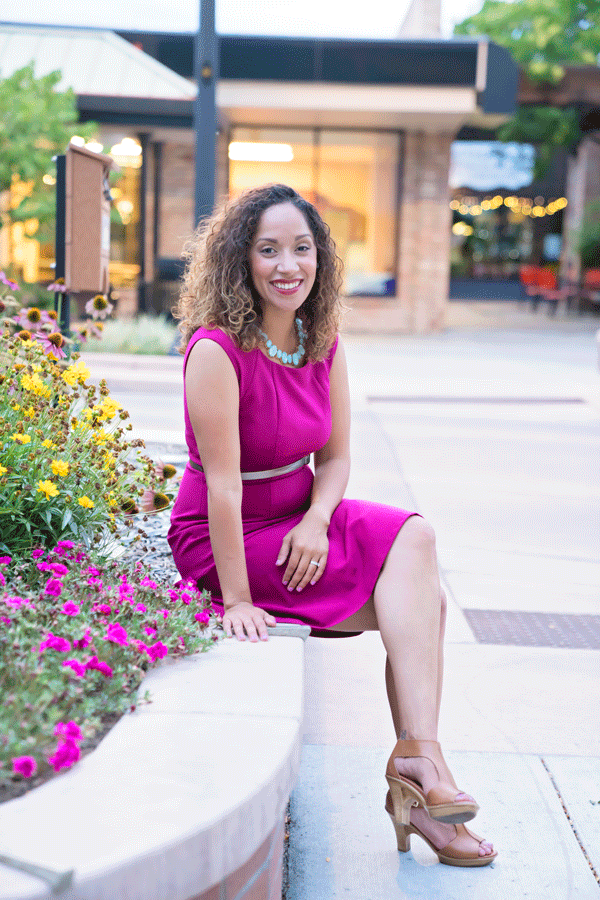 PROFESSIONAL BIO
Iviana Bynum is a Certified Aroma Freedom Technique Practitioner, an author and a photographer. She writes about mindset, efficiency, stress management and emotional wellness through essential oils. Her work has provided many aha moments, been covered by various media outlets, and much more. Many people read her articles each year and many subscribe to her popular email newsletter.
She studies successful people across a wide range of disciplines — entrepreneurs, artists, scientists, doctors, and more — to uncover the habits and routines that make these people the best at what they do. Then, she shares what she learns in her popular email newsletter.
She achieved her Master of Business Administration and has been published across a wide range of texts. She's a self-taught photographer, and ran her very own photography business, building it to five figures in just seven months.
She always had a burning desire help others achieve emotional freedom, and when she found hers through the use of essential oils and the Aroma Freedom Technique, she decided it was time to follow her purpose. That's when she became an independant consultant with Young Living Essential Oils and partnered up with the company on their quest to get essential oils in every home in the world.
Iviana grew up an east coaster(NY & CT) but now lives in beautiful Colorado. She lives with her husband, two children, a big Great Dane, a mini dog, and a blue iguana. She's in love with yoga, self help books, psychology, being home with her family, and her Puerto Rican roots, her ancestral island where she one day dreams of living.
She doesn't claim to have all the answers, but she's happy to share what she's learned so far- how to live her very own Life Unchained™.